History
From the highways to the oil fields, from the oceans to the mines - these are the places you will find KNL Driveline Parts Pvt. Ltd.

KNL Driveline Parts Pvt. Ltd. has established itself as one of the most prominent and reliable player in component manufacturing industry. The company has a well experienced team of professionals & infrastructure to manufacture products used in Automotive, Tractor, Earth moving , Forest machinery and Oil & Gas industries.

KNL Driveline is a leading and technologically advanced component manufacturing company serving the customers for decades. It is one of the recognised full service company supplying forged & machined components for various Original equipment manufacturer's & there MNC Tier-1's.
Overview
- Leading Forging facility in India. - Capacity of 24,000 Tons of Forgings per annum. - Ring Rolling Facility for crown wheel & ring gear manufacturing. - An IATF 16949 Company by TUV SUD group. - Value Added Supplier to Automotive, Earth Moving, Oil & Gas Sectors. - Manpower Strength : 200+ - Perpetually profitable organization since inception. - Strong Ethics and deep bonding.

Our skilled craftspeople and specialists are dedicated to efficient production of superior parts at the best-possible value and we've earned industry-wide recognition for fast, reliable service and exceptional quality. Our reputation is rock-solid soundly built on proactive flexibility. We continually grow our capacity ahead of demand. And our on-site forging & machine shop, streamlined processes and innovative technologies allow us to deliver any size order on schedule.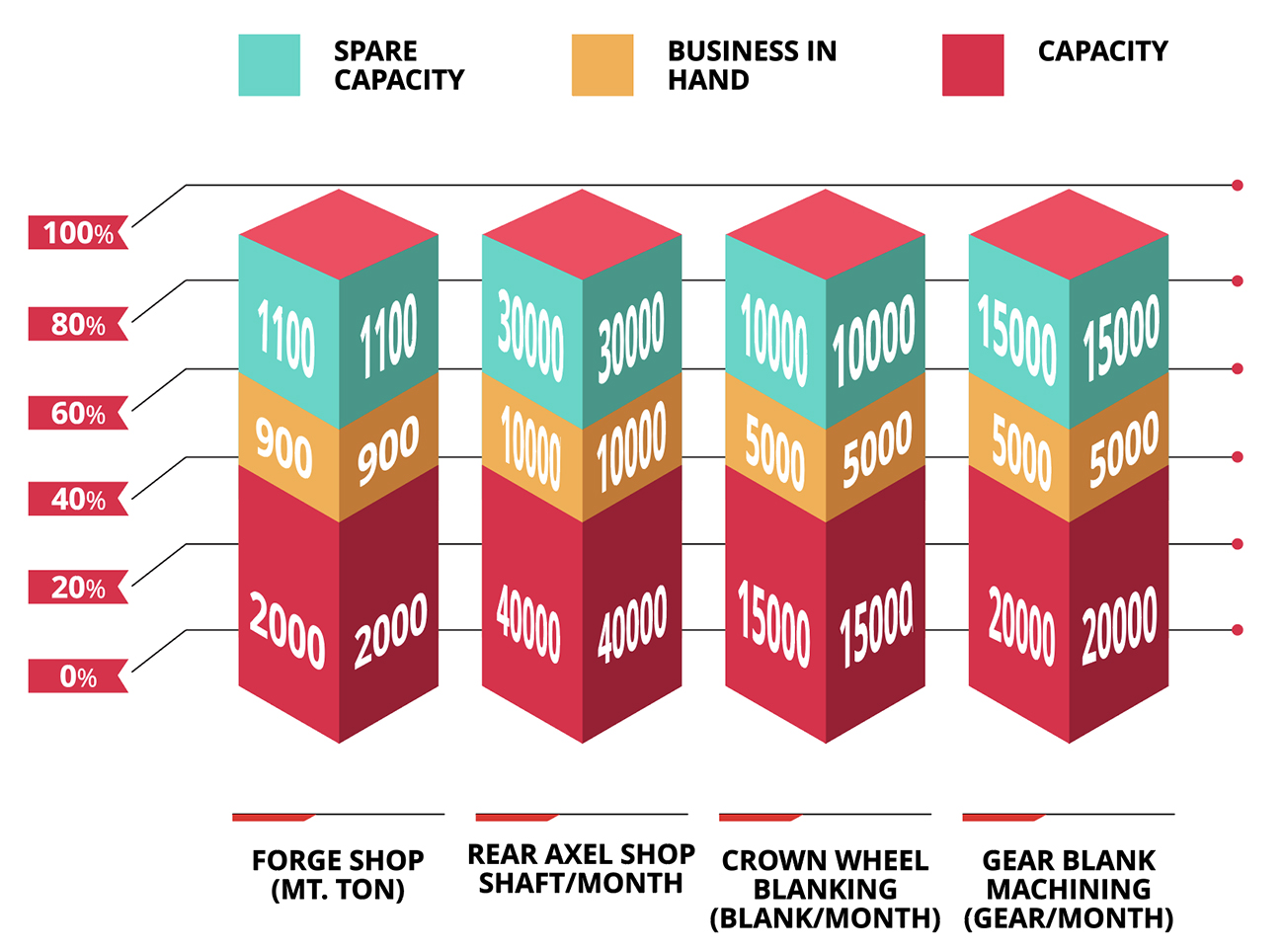 Group Manufacturing Facilities in India